Statement from the INFTO - Irish Nurses for Transparency and Openness

national | health / disability issues | press release

Thursday August 19, 2021 22:21

by 1 of Indy
This statement was released by the Irish Nurses for Transparency and Openness, INFTO on July 21st but as their website was not ready until recently it was deferred till now. However it turns out even from the initial limited press release INFTO say they have been contacted by more than 200 nurses and healthcare workers since their inception last month.

In context, it ought to be noted that a total of 82 deaths and 13,529 suspected side effects have been reported to the Health Products Regulatory Authority (HPRA) up to August 3, according to its latest report here although it is to be noted these figures at best only capture a small fraction of the vaccine deaths and injuries.

The INFTO is a group of concerned nurses and healthcare workers from across Ireland. We would like to raise concerns about a number of issues that have taken place in our healthcare facilities since March 2020.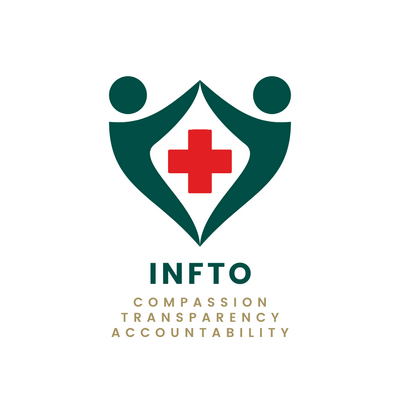 Some of the issues include but are not limited to:
The alarming increase in patients of all ages presenting with serious complications such as myocarditis, aneurysms and clotting disorders. The clotting disorders appear to be more prevelant in the legs and lungs of presenting patients.
The PCR testing of terminally ill patients moments before their death. In many cases these patients had been suffering long term illnesses such as stage 4 cancer.
The widespread removal of elderly patients from hospital settings to nursing homes across the country that commenced in March 2020.
The vaccination of elderly & physically and mentally disabled patients without informed medical consent, either from the patients themselves or from the patient's next of kin.
The failure to accurately report or record the vaccinations administered to some patients on their patient records.
The widespread exclusion and coercion of healthcare workers who have raised concerns or are hesitant to participate in the mass vaccination program.
The failure of management to review, test or acknowledge the potential benefits of treatments such as Ivermectin for those patients suffering with the respiratory infection known as SARS CoV2.
There are now a number of testimonies from Nurses on the INFTO website. Here are two
"I have witnessed patients that were moments from death with terminal illnesses such as stage 4 cancer, being swabbed and subjected to PCR testing - presumably so the patient could be registered as a Covid death. I witnessed elderly patients that management described as "bed blockers" being removed from hospital wards en-masse to be sent to nursing homes with outbreaks of Covid-19 that had no proper staffing, PPE or care protocols in place. I believe the elderly patients were sent to the nursing homes to die"

Senior Nurse - Dublin
"I have serious concerns about the number of previously healthy patients presenting with heart problems such as myocarditis and pericarditis. I witnessed a patient file that originally had "AZ Vaccination Injury?" changed and a senior member of the hospital dismiss the queried vaccination injury. There was no acknowledgement of the vaccine as a potential causative factor of illness despite the patient being fit and healthy previously. The patient now requires lifelong medication to manage the condition."

Senior Surgical Nurse - Dublin
THE DETAILED TESTIMONIES OF A NUMBER OF THE INFTO NURSES HAVE BEEN GIVEN TO TWO JOURNALISTS OF INTEGRITY. ONE OF THE JOURNALISTS IS A SENIOR HEALTH EDITOR WITH A NATIONAL NEWSPAPER.
THE STORIES WERE FILED ON 14/08/2021 AND AWAIT SIGN OFF FOR PUBLICATION BY THE NEWS EDITOR.
Indy editor: It remains to be seen if the mainstream media ever published any of this material. Unlikely